Wroclaw is truly astonishing, and not only because of its architecture. All the information you can find in guidebooks are just a lead-in - this city is something you have to discover. Each day brings something new - even if it's beer. Check out our sentimental list with a surprise.

1. Out-of-this-world architecture
Wroclaw is (justly) considered one of the most beautiful cities. The first pearl of Wroclaw's architecture is the train station - supposedly one of the most impressive in Europe. Rynek - the Main Square, and Ostrów Tumski, which are the present reflection of the rich history of this city, will definitely inspire your admiration and delight on the very first day of sightseeing. But you'll be able to really see and experience that history only during a peaceful walk through Wroclaw. Modern buildings, which arise suddenly between historical tenement houses, may seem surprisingly ill-fitted to the landscape, but they represent the real track of damage that this city suffered during the World War II. These 'fillings' are architectonic memoirs of the difficult history of the 2nd part of 20th century, as well as the largest residential zones are. Walking out of the historical city centre directly into a communist developments may be shocking, but it definitely makes people curious. Did you know that Park Zachodni, the Western Park, is really an old cemetery, and Grunwald was a military airport operating during WW II? And this is just a hint of the amazing things you may learn...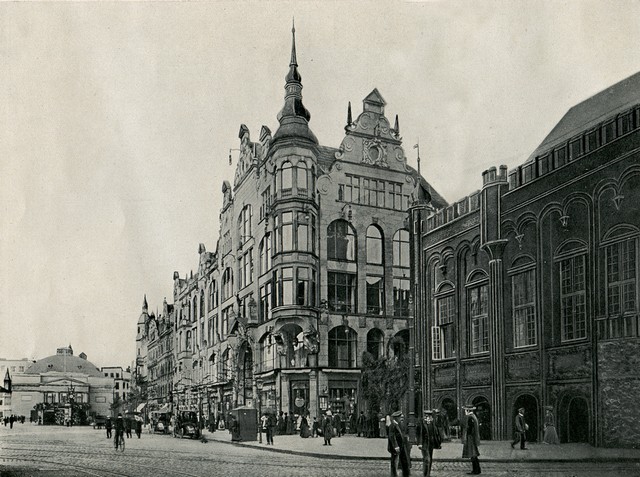 ​
2. People!
Let's turn to something more optimistic, although still relating to the history, because this is the reason why we live in the city of diversity. Wroclaw's citizens create a real cultural mosaic - and probably this is what makes our lives unique and better. And, taking into consideration the above, nobody should be surprised with our easiness of communication in multiple languages. This is the only place where you can meet such a colorful and friendly people. And this is something that makes us unique: most of the young citizens of Wroclaw come here to work or study not only from other parts of Poland, but also from all corners of the world. What can I say, we are multi-kulti J.
3. International menu
Taking into account our great social diversity, it is only logical to have a non-uniform cuisine. And so you can take a real culinary journey just by getting into a tram and traveling in one city. Wroclaw is ready to satisfy the hunger of its guests from all over the world. Georgian khaczapuri with blood sausage, American burger with Polish white sausage or original Ukrainian pielmieni - you can try it all during one day in Wroclaw. And for supper, instead of tortilla, try bannlock with deer game meat - that's a real deal!

4. Europe's beer hub
Continuing the the culinary aspect, we cannot forget about beer. It's famous everywhere, but only in Wroclaw you'll learn the true culture of beer-drining. There is no other place in Poland where you can find kilometers-long track of pubs offering golden beverages form Czech, Poland, Germany, Belgium, Ukraine and other countries. Nasyp is a place you should visit, and you'll be amazed with Polish beers in so-called 'multitaps'. Try some innovations of Polish brewers and you'll be left speechless. Besides, just wait for May and yet another Good Beer Festival.
5. Wroclaw's greatest surprise
Architecture, great people, and food accompanied with exquisite beer - all that is nothing in comparison to... snow. Winter in Wroclaw usually means a lot of mud. You can be sure of rain, leafs falling form the trees, but snow? In the winter? No! So if by any chance you wake up and see white snowflakes spinning in the sky, just remember: stay at home. When the city turns white, public transport is out of order, drivers start to panic, and people yell at one another in anger. This is exactly what happened on 9 February. It is also important to know that if the winter months are snowless, you may be sure to be able to go tobogganing during the long weekend in May.
As it happened in May 2011: