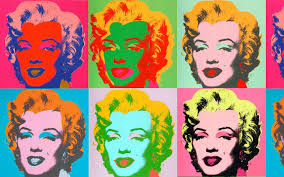 Pawilon Czterech Kopuł displays truly special prices of contemporary art. Until January 2017, the famous Andy Warhol's "Multicoloured Marilyn" is waiting for you in Wroclaw. The art collection of Erich Marx includes true gems, so make sure to visit the "Summer Rental" exhibition.

Real pieces of art by Andy Warhol, Robent Rauchenberg, Cy Twombly, Wilhelm Sasnal and Rafal Bujanowski are presented in Pawilon Czterech Kopul from 23 August. The "Summer Rental" exhibition takes place thanks to the art collector Erich Marx. This German lawyer was developing his collection of paintings of contemporary maestros for 40 years. He started by choosing pieces he liked, and then continued to expand his passion. He kept learning about the artistic world and quickly became an expert. He took part in meetings with many artists and knew Andy Warhol himself. The famous "Multicolored Marilyn" is one of the most recognizable pieces in his collection. Marx handed his collection to the Hamburger Bahnhof museum.

The event is organized by Nationalgalerie and its branch Hamburger Bahnhof – Museum für Gegenwart in collaboration with the National Museum in Wroclaw. We can see it thanks to Wroclaw's European Capital of Culture 2016 program. Regular price ticket is PLN 20, the reduced-price: PLN 15. You may find it a good idea to take an autumn walk to Hala Stulecia in order to get familiar with the most important artists of the 20th century in the historical Pawilon Czterech Kopul.