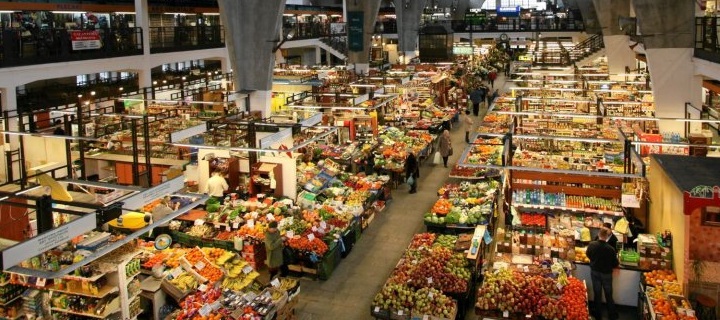 You just came to Wroclaw, rented the nice flat, but wait... something is missing there! Maybe you miss a desk, a decent kitchen knife or hangings have awful color. In order to turn a rented apartment into a home, create pleasant atmosphere, and enjoy your stay there - you have to read this article, which will show you the way to all necessary shops.


Home supplies

IKEA
The most obvious place to visit in order to find everything for home, from kitchenware to furniture, is IKEA. Cheap, stylish and easy to assemble – what can be better for a flat makeover? The store is situated quite far from the city center, but could be easily reached by special Marco Polo bus which operates daily once an hour.

The bus leaves from the stop near EPI supermarket. Click here to spot the exact location. Here you can find the timetable and the exact route. Price is 3PLN one way.

TESCO
Another place to shop for home supplies is TESCO. Wide range of kitchenware, décor elements, and even electronics could be found there. Here are 5 locations of TESCO shops in Wroclaw:

ul. Czekoladowa 11 - Park Handlowy Bielany
ul. Długa 37/47 - Tesco Dluga
ul. Kiełczowska 74 - Tesco Psie Pole
ul. Legnicka 58 - Centrum Handlowe Magnolia Park
ul. Paprotna 7 - Centrum Handlowe Marino


Turn-screw and hammer
In the case of any kind of renovation need or just your will to redo something inside the flat these 2 shops would be very handy.

CASTORAMA
Wide assortment of renovation tools and building materials could be found in this chain of stores. Check out where the closest Castorama is. Simply browse the map attached.

OBI
Another store where all the renovation and building materials could be found is OBI. The store is situated near IKEA, and can be reached by Marco Polo bus as well or next to the Tesco Dluga.


Artificial Intelligence
To shop for electronics, visit these chains of stores:

MEDIA MARKT
Well known chain of electro markets. Find the assortment and the prices here. Locations of the stores:
Media Markt - Auchan Bielany
Media Markt - Galeria Dominikańska

SATURN
Find the assortment and the prices here. Locations of the stores:
Saturn - Magnolia Park
Saturn - Pasaż Grunwaldzki


Shop and have fun
To shop, go to the cinema, and just hang out with your friends, you can visit one of Wroclaw's shopping malls. There are plenty of them around the city, and there is no doubt you will be able to find one of them near your apartment.

MAGNOLIA PARK
Magnolia Park is the biggest shopping mall in Wroclaw. Definitely you can find everything what you need there - from Tesco, through Castorama, ending with variety of cloths brands. Find out the exact location here

RENOMA
Renoma could be describe as a home of prestigious brands. It is also famous for a huge EMPIK store (offers books, CDs and DVDs, as well as craft materials and art supplies) and wide range of cafes inside. Find out the location here.

ARKADY WROCLAWSKIE
Nice shopping mall which is situated near the train station. Apart from shopping, you can visit cinema and Ocean Aquarium inside. Find out the location here

GALERIA DOMINIKANSKA
Galeria Dominikanska is the oldest big shopping mall in town. A true Mekka for shopping addicts, located 5 minutes from the main square. Find out the location here

PASAZ GRUNWALDZKI
Pasaż Grunwaldzki is located on Plac Grunwaldzki, near Technical University and Grunwaldzki Center (offices of i.e. HP, Amrest, Credit Suisse). Find out the location here

SKY TOWER
Sky Tower is the highest building in Wroclaw and apart from the shopping mall, it offers an overlook on 49th floor with the stunning view on the city. Find out the location here

FACTORY
If you are looking for wallet-friendly shopping destination, Factory is the place for you. Huge discount shopping mall with wide variety of brands offered. Find out the location here


If you wonder how to get around Wroclaw check out Jakdojade.pl. It will make your life so much easier...
Have a nice shopping!
Author:
Adrian Krawczyk