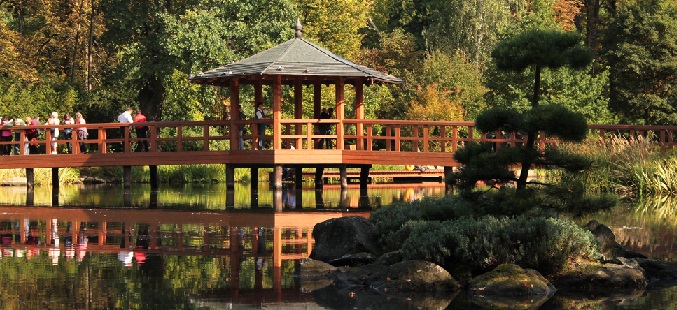 How to plan a Saturday in the city if you want to relax and entertain yourself and the kids at the same time? Just as the weather gets warm and sunny, Wroclaw becomes full of new, family-oriented facilities and attractions. There are also places where you can spend your free time outside, close to nature. And weekends in Park Grabiszyński are soon to become exceptionally pleasant.

Sunny weekend in the city may be fun and amusing. Going on a trip is not the only solution and, as usual, the time is what we can't spare. Wroclaw has one important advantage: each zone of the city has a green park where you can relax and spend time with children. Citizens are often more than willing to move to these green locations at weekends. Park Grabiszyński is a great example of such place - it's like a forest in the heart of the city. Thanks to its size, you can count on a peaceful walk, without the company of crowds walking in different directions. In order to use the potential of the park, a new initiative has been launched: ECO picnic.

Green Saturday
Every Saturday, starting with May 23, at Gorka Nieznanego Zołnieza there a meeting will be held for all those who fancy some relax and recreation. The plan includes good and healthy food from local producers, so the event should attract all fans of outdoor events. Especially that the organizers are about to surprise us with some dainties from Wroclaw's restaurants and from culinary madcaps. The mission of the event to promote healthy time spending in the city, so we should not miss the work-out attractions, such as yoga or sport workshops. We will also be able to use the assistance of a dietician who can advise us on how to keep a well-balanced diet.

Eco Picnic is a perfect idea for those who would like to spend Saturday in a small circle of family and friends. There will be special attractions dedicated to children: bubbles, face painting, but also horse rides and inflatable toys. So chances are that a well-spend weekend will not require much preparation. Just get to the park with your family, children and friends.