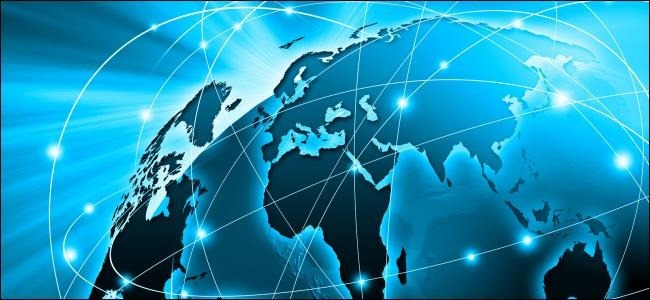 You have just found a perfect rental - cheap, close to the city centre, but there is no Internet connection. Since it is impossible to live off-line, you have to find the solution as soon as possible. Fortunately, you have a whole range of options to choose from. Check out which one will suit you best.

Landlords usually realize how important it is for the tenants to have access to Internet at the very conclusion of the rent agreement. However, they do not always ensure the connection and leave the matter for the tenants to deal with. You can try negotiation: the landlord will conclude the contract with the Internet provider, and you undertake to pay the bills on time in your rent agreement. Nevertheless, if getting the Internet connection is still your problem, you can resolve easily.

Is everyone entitled to conclude contract with Internet provider?
Every tenant may use services of Internet providers - it is enough to show the rent agreement, no certificate of residence is required. If you want to make things easier and avoid potential problems, make sure to include the provision with landlord's consent to obtain Internet connection and a declaration that you are designated to be the party to such contract in your rent agreement. You can also ask for a separate document with the abovementioned consent and declaration. You also need an identity document, of course.

Where to get the Internet form and how much does it cost?
There is a number of Internet providers in Wroclaw. The most popular companies are the following: Netia, UPC, Multimedia and Moico. There are also companies which provide Internet access e.g. in a specific area of the city, as Korbank does in Popowice area. The first thing you have to do is to check which company offers their services at your new address. Some companies give us the opportunity to confirm the area of their operation on their website, other you have to call to obtain this information. You usually have to wait for a few days from the day you have contacted the company to have the Internet connection established.

The prices are usually app. PLN 50 per month, if you choose the cheapest option. The length of the contract you enter into may influence the price - the longer the service period, the cheaper. You can conclude a contract for one or two years. The best situation is - of course - a contract for an unlimited period of time - but this solution is also a little bit more pricy. You can terminate such contract before a year from the date of its conclusion has passed, which is especially important for those who plan to spend less than a year at that address, or value their mobility and want to make sure that they are not bound to one place by the Internet contract. You should also remember that if you conclude a fixed-term contract for a year, it automatically changes into a contract for the unlimited period of time after that year has passed.

One more thing you should pay attention to is the price of the connection itself. Some companies will charge the activation fee of PLN 1, and other of PLN 99. Smaller companies may offer Internet connection, but no router, which you can get in a retail store for app. PLN 40. If your company gives you this device for free or for PLN 1, after the contract is terminated, you should give it back - often with the box, cable and drivers, so keep them until the end of your collaboration.

You plan to move out in the middle of contract's duration - now what?
You can always move with the Internet - just inform the company that you change address and ask them to transfer their services to your new address. Assignment, or indication of a new party to your contrac,t is another solution. If you have to move out before your contract is finished, you can contact new tenants of the apartment and have them continue your contract, after the party is officially changed in the documents. The assignment usually costs app. PLN 30.

These are the most important information and the general description of a typical procedure. Each company will be happy to provide you with the details. Students are often offered special discounts; you can also buy services in bulks - Internet and television togather may be much cheaper. Just make sure that you check the length of the discount period you are offered. Sometimes you learn that the price of PLN 50 is valid only for a year, and if you do not change the terms of your contract, your bills will get much higher after that period.