Want to add a vintage vibe to your life, or simply search for unique items to change your look or the look of your apartment? Here is the list of ideas for vintage and antiques shopping in Wroclaw.


There are a lot of reasons why vintage and antiques shopping becomes more and more popular. Shops which specialize in these types of goods are perfect places to find unique items, with a history behind. The searching process is an adventurous hunt for a particular item of a particular decade, or an unexpected lucky discovery of something completely different.

Moreover, if you consider yourself a responsible and eco-friendly citizen of the planet, vintage shopping is a perfect alternative to traditional one. Where to shop for vintage and antiques in Wroclaw?

Like in time machine
It is quite easy to shop for antiques in Wroclaw; the sign on the store tells you "Antyki" or "Antykwariat" and those stores are spread all over the city. The Old Town is a perfect place to start your search. Streets around the Market Square hide plenty of antique shops, you just need to pay attention and look around carefully.
If you are not excited to search around the city yourself, don't panic! Here is the list of some antique shops to ease up your hunt.


Akant
ul. Kiełbaśnicza 31

The shop offers a wide range of antique furniture, lamps, kitchenware and other unique things.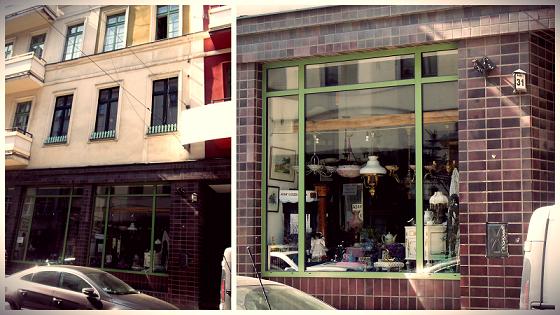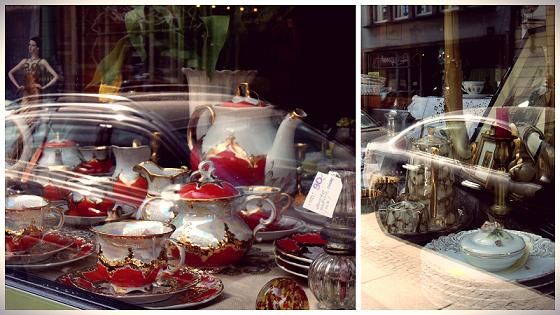 Antyki przy Szewskiej
ul. Szewska 10

This store is situated in the building of St. Mary Magdalene Church. You can find furniture and kitchenware, as well as paintings, ceramic statuettes and even an accordion or a retro radio in there.

You can take a look at the assortment of the shop here. (Unfortunately, available only in Polish language)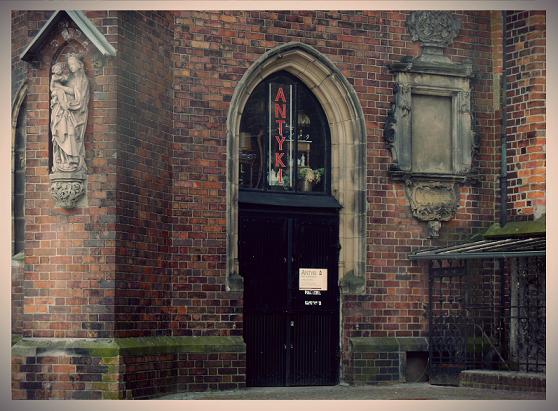 Salon Sztuki
ul. WitaStwosza 12A

It is situated not far away from the previous antique shop, and also has a wide range of unique pieces, along with the nice, cozy atmosphere inside.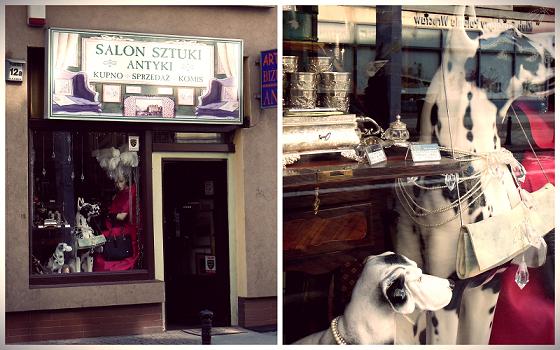 Vintage chic
Now let's move on from the massive antique furniture to light vintage dresses.There are places in Wroclaw where fashion lovers will be able to find unique clothes and shoes to stand out from the crowd.

MOHER Vintage & Design
ul. Igielna 14/15, entrance from ul.Więzienna

This shop offers a wide range of unique dresses, jackets, skirts, shirts, shoes and accessories form past decades. You can find more information about the shop and assortment on their official website.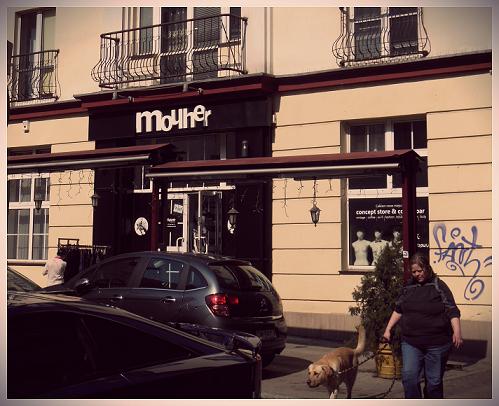 Fu-Ku Concept Store
ul. Czysta 4, Galeria Czysta

Fu-Ku is a concept store, which sells vintage clothes, along with unique clothes created by young designers, and hand-made jewelry. You can visit their shop situated near Renoma shopping mall or buy items online
here
.
You can also find vintage clothes online in other shops. Be aware that the assortment comprises not only vintage clothes.
Clothes with history
There are plenty of second hand shops in Wroclaw. One of the biggest and most well-known is "Second Hand from London" on the corner of Świdnicka and Podwale. Wide range of clothes starting from dresses, shirts, trousers moving to masquerade costumes and swimsuits can be found there. This place is one of the most popular among local "lumpekses".
Music lover's life
Vintage shopping doesn't finish on clothes, furniture and kitchenware; it is also possible to find old vinyl in Wroclaw. Not far away from Galeria Dominikańska, on the corner of Oławska and Kazimierza Wielkiego, it is possible to find decades-old The Beatles album or some rare edition of classical music vinyl. Sometimes used old books are sold there as well.
Flea Markets

Along with shops and mini-markets in the Old Town, vintage items could be found on flea markets. There are several of them in Wroclaw and one of the biggest, which specializes in antiques, takes place near Centennial Hall every last weekend of the month.

Another flea market, which operates more often, is the one near "Młyn Sułkowice" and "Korona" shopping center (Bolesława Krzywoustego 126). There, you can search for vintage things (and much more) every Sunday.

Now you are ready for your vintage hunt. Have a nice haul!
Author:
Kristina Gumyonnova