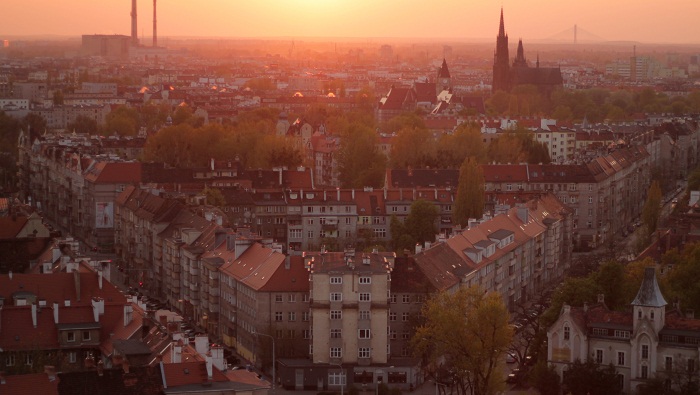 Big city does not always mean traffic jams and long hours on a tram - you just have to get a flat in the right place. Close to your university, to your work, to where you party - meaning Grabiszyńska and surrounding areas. Who lives there and what's the cost?

It's always nice to take a walk to Rynek, especially if you work in the vicinity. But if you don't want to spend the day stuck in a traffic, you should get a housing located as close as possible to the most significant places: your work, your friends, and your favorite facilities. Where to start looking? Grabiszyńska Street is one of the best locations, not only for students. The closer to Plac Legionów, the better, as it will take you only app. 10 min to walk to Plac Solny - next to Rynek, and Pasaz Niepolda is equally close.

Public Transport
From Plac Legionów you can get to Rynek, to the train station, and also to Grunwald. Due to the close proximity to Plac Jana Pawła II, it is easy to get to any point of the city, including northern and western districts. Let's agree that our starting point is Grabiszyńska bus stop, next to the crossroads with Zaporska. Getting to Galeria Dominikańska will take you only 8 min. on the tram, and if you want to reach the train station - only 7 min. You can get to Rynek thanks to MPK, which is especially important at night for all the party animals. All those who work near Ruska Street will cope without their private vehicles - they just take a tram line 4.

Surroundings
This part of Wroclaw is covered with concrete and it is definitely not the greenest one. It's rather a starting point for all who want to organize their life outside their home. Park Grabiszyński, however, is one of the most beautiful green areas in the city. Blocks of flats, tenement houses, shops, restaurants and pubs cover the streets from Rynek to Hallera Street. So if you choose to live there, it's probably not because of the charm, but out of convenience. This is where Firlej is located, and all its unusual concerts and Asymmetry Festival take place. And the citizens who live near Zaporoska Street will enjoy the vicinity of the hub of great beer and food. Arkady and Skytower don't mean only shops, but also gyms, which may appeal to quite a number of people.

Housing
Grabiszyńska Street and its side streets are full of blocks of flats and tenement houses. So, if you plan to move there, the is a lot to choose from. Here is a list of popular streets, which you may look for in rent adds: Grabiszyńska, Zaporoska, Owsiana, Jęczmienna, Żytnia, Pszenna, Pereca, Żelazna, Stalowa, Bzowa.
Rent prices are app.:

PLN 1100 for a studio apartment
PLN 1700 for a one-bedroom apartment
PLN 2200 for a two-bedroom apartment

The closer to Hallera Street, the better the quality of a flat. In the newly-constructed Verona Corte building you can find a one-bedroom flat (usually with a kitchenette) for app. PLN 1800. You should be aware of the fact that utilities, such as electricity, gas, and Internet are usually not included in the rent price. It also often happens that landlords expect tenants to pay the maintenance payment, which is also included in the notion of 'payments'.