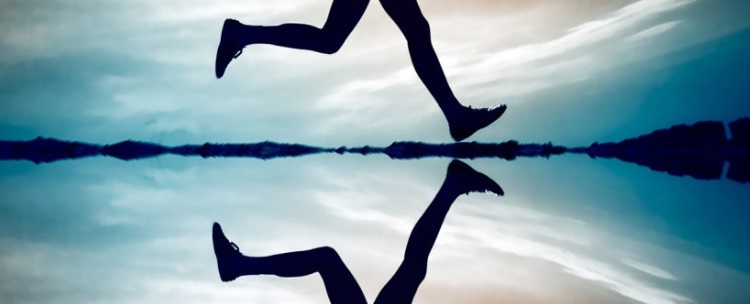 ...definitely not hating. The most probably they follow :) You can run everywhere. But where you can find the most pleasurable places for jogging? Places where you won't aggravate your joints? Here you can find the answers!

How do you jog? Jog yourself in Wroclaw!
On our way to work or while taking a walk, we can see runners ever more frequently. This healthy fashion for jogging has already taken over the West, and now it is becoming more and more popular in Poland.

And luckily for us, I would say, as it is really worth to take a fancy to running. It fosters our good feeling (by increasing endorphins) and has a de-stressing effect, not mentioning body sculpting (and getting rid of the beer belly :-) ). Shall we try?

"Cały Wrocław Biega" [The Whole Wroclaw Runs]
This is a project initiated by Młodzieżowe Centrum Sportu [Youth Sport Centre] in Wroclaw. It is directed to all adult jog-lovers. Do you have a plan to start running tomorrow? This project embraces also the first-time runners.

You can attend talks, lectures, sport classes, and trainings. The project staff will also be happy to help you prepare to run races and marathons. And all for free, of course.
More info here.

Where to run?
You can run everywhere. But the most pleasurable places for jogging? Places where you won't aggravate your joints?

Since 2010, Wroclaw has been implementing the project of training tracks construction. This is where the well-planned and signposted running routes in Wroclaw are located:

On the wall along the Odra River, between Jagielloński and Swojszycki Bridges (5940 m) - a fantastic training track for both recreational and professional runners, surrounded with trees and nature. It is also where the professional contests take place: Cross, and Wrocławska Szóstka ["The Wroclaw's Six"], among all the others.
An enjoyable track in Park Grabiszyński (5320 m) leading to Górka Opatowicka; well-marked.
The track in Park Zachodni (1905 m), in the vicinity of Hala Orbita, is also well-marked, and suitable for beginners.
Track in Park Wschodni (2850 m); quiet and ease - perfect for recreation.
Track in Park Leśnicki (2000 m) - no signposts, but enjoyable.
Between Warszawski and Trzebnicki Bridges (3500 m). This track goes along the flood-control walls on the Odra River. It starts near Spiska Street.
A 1-kilometer-track in Park Szczytnicki. It starts just behind the Japanese Garden, and leads near the wooden church from the 16th century, and the planetarium.
There is also a fine, unmarked track in Lasek Osobowicki (4000 m).
And the track round Wielka Wyspa (over 12 km) - area near Biskupin, Zacisze, and Dąbie.
Finally, the long route (7 km) near zoo - green areas between Swojczycki and Zwierzyniecki Bridges.

So, when shall we start? Tomorrow! ;-)


Author: Ewa Gumowska